Chop saws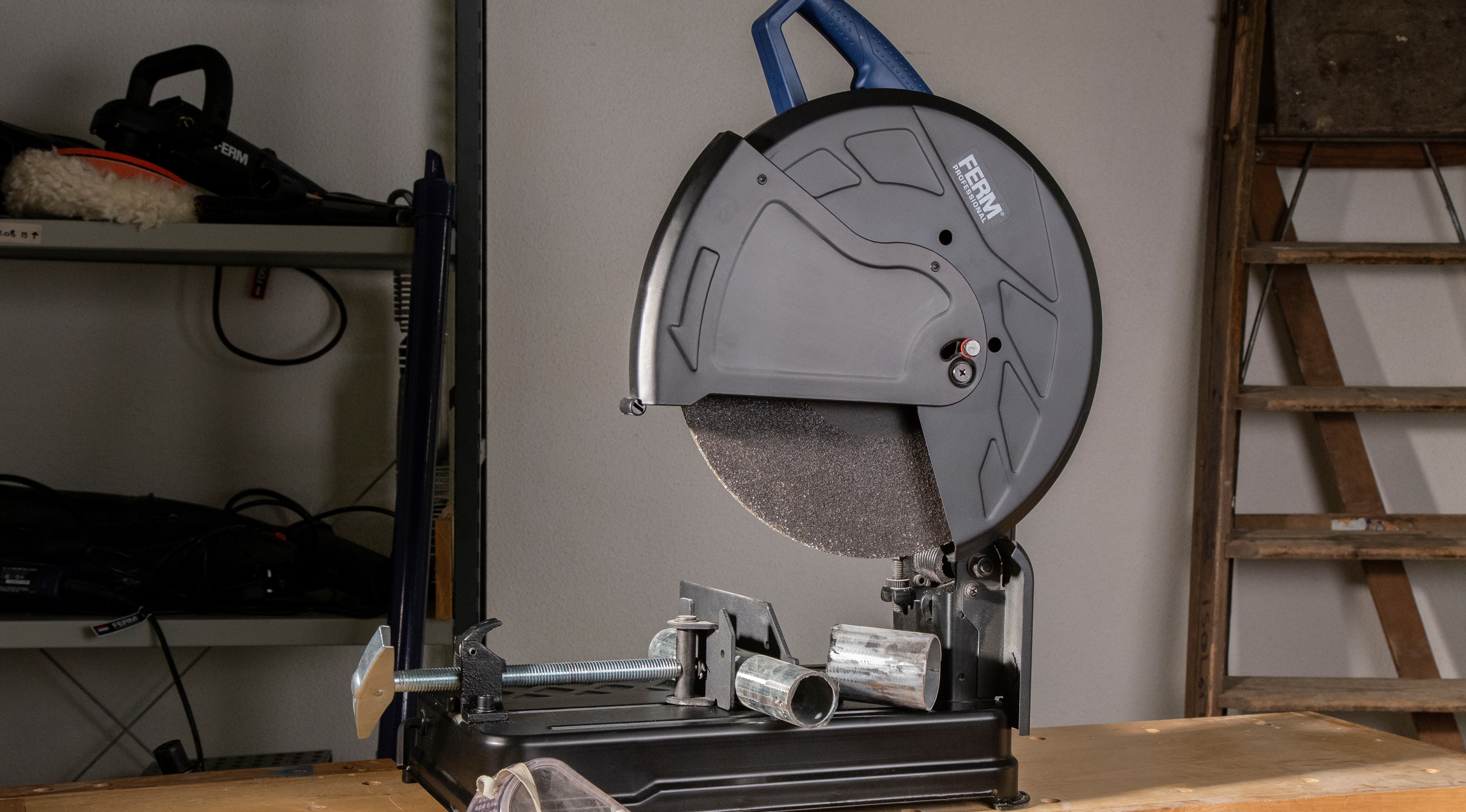 With the machines from the FERM professional range you have the right product for every task. From Jigsaws to rotary hammers, the professional machines always deliver the best possible result!
The professional Chop saws from FERM are widely used for stationary cutting jobs. The regular chop saw blades have a diameter of 355mm which makes them suitable for cutting most types of rebar, beams and pipes of medium/large diameters.
In comparison to cutting with angle grinders chop saws are more stable, safer and accurate. Angle cutting is also an option due to the adjustable base which is convenient in production work.
rkshop.
Chop saws